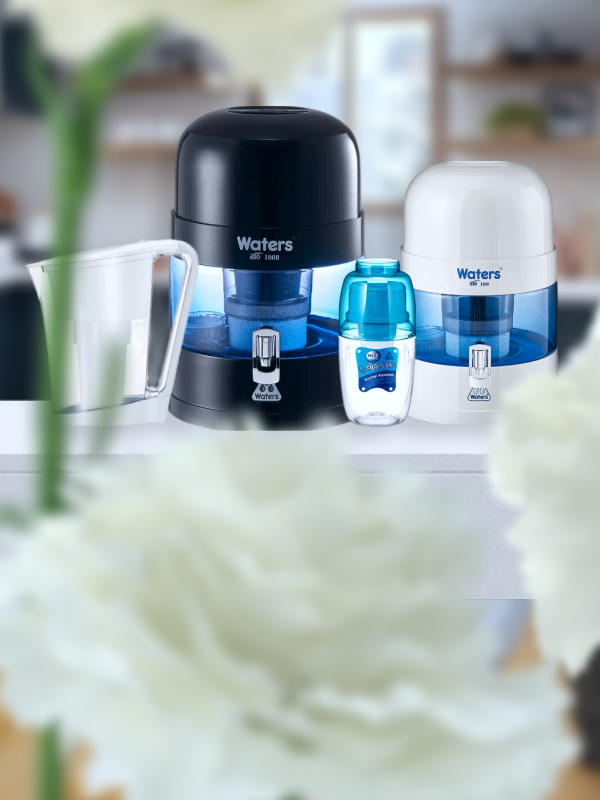 Healthy Alkaline Mineralised Water - Wherever You Need It
Benchtop, Undersink, Jug, Portable & Shower Water Filters
Why Our Filters Are Superior?
Compare our water filters to see why technology is important and how our water filters are superior to others on the market.
Learn More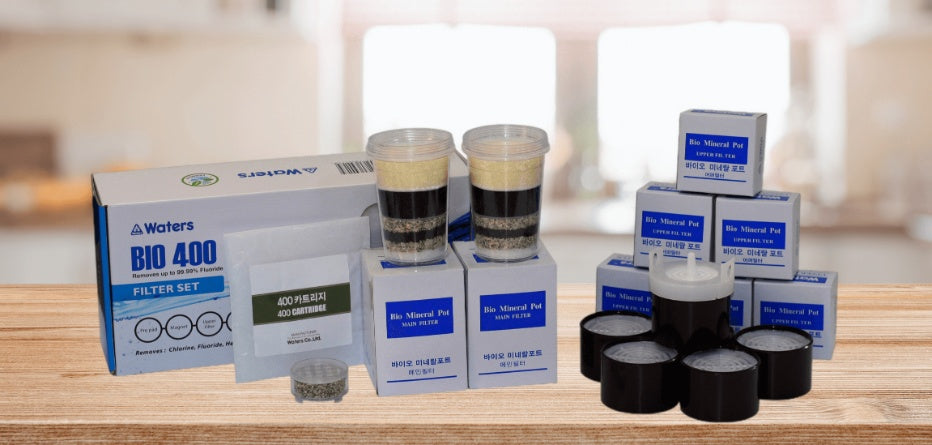 Need Replacement Filters?
We stock all replacement filters for our products. Visit the Replacement Filters product page to choose yours.
Shop Now
Frequently Asked Questions
Your body is 70% water. Supplying it with clean, hydrating water is essential to your health and well-being.
Waters Co is an industry leader when it comes to water purification, having developed a ground-breaking water filtration system and making it available to Australians who want nothing but the cleanest water for themselves and their loved ones.
From water jugs to shower head filters, our offerings are suited for personal, domestic, and commercial use. Equipped with the best water filter technologies in the market, these products encompass nearly all aspects of daily living. Whether it's the kitchen, gym, workplace, or a flight, there's a place for our water filter systems in your routine.
Let Waters Co accompany you as you make your way to wellness. We are committed to delivering effective, wholesome, and economical solutions to poor quality drinking water. With us on your side, you can rediscover the benefits of drinking and showering in clean water.
Because when it comes to contaminated water, it's either you use an effective filter or your body becomes the filter.
Research has indicated that in spite of the revelation that over 90% of bottled water brands contain micro-plastics (Which means ingesting plastic almost every time you drink bottled water), around 15% of Australians rely on bottled water for daily use. This is not simply expensive, but it is having a catastrophic effect on out natural environment. By choosing quality filtration over bottled water you can save money and make a positive change to more sustainable living.
The home is where the heart is. Make sure it's the site of health and cleanliness by bringing in our house water purifier. Our products were designed with the typical Australian household in mind. No matter how you try to safeguard your home, chemicals, heavy metals, harmful bacteria and chemicals can still make their way inside through your tap water.
Our bench top filters remove sediment, rust, chemicals including chlorine, bacteria, heavy metals, fluoride and more. No contaminants. No bad odors. Just good, clean water, just as it should be.
Feel refreshed every time you drink a glass. Our water works from the inside out to keep you looking and feeling great. Not only do our water filtration systems purify water, they also ionise and magnetise, it to promote hydration at the cellular level. Adding over 60 bio available minerals essential to wellbeing, you'll love drinking water again!
Waters Co is also the practical choice for the modern Australian household. Our replaceable filters can purify thousands of litres of water, lasting anywhere from 3 months to 5 years (depending on the system). Choosing Waters Co means no longer having to buy expensive store-bought plastic bottles that end up in landfills. Prevent waste and make the most of your resources with our filtered water dispensers. With bottle water at up to $10.00 per litre our filtered water is less than 3 cents per litre and offers significant savings at an average of less than 1/100th of the cost.
Founded in South Korea in 1977, Waters Co has been creating industry first technology in filter systems for Australia and the rest of the world since 1984. Our products undergo stringent independent testing and quality control to ensure high performance and safety of use.
As a result, we've received awards and certifications from organisations such as the International Organisation for Standardisation (ISO), Food & Drug Administration (FDA), Conformite European (CE), Olympic Scientific Congress, Environmental Protection Agency (EPA) and many more.
But more importantly, we have addressed the needs of those that have chosen to drink only great natural tasting, safe and clean water.
To meet their needs, we have developed a wide range of products over the years, including portable filters, water filter jugs, shower head filters with aromatherapy, and countertop water filter systems for both domestic and commercial use.
These products were meant to enrich the lives of those who use them by providing clean water for drinking and showering. We are proud to say that our water filters are part of the day-to-day lives of countless customers around the world.
We are committed to giving you the best service. We offer a Lifetime Warranty for our products, as well as send filter service and replacement notifications to ensure your continuous enjoyment of these items.
We advocate for safe and clean drinking water in Australia through a reliable home water filtration system.
Waters Co Australia has established itself as a committed provider of dependable and effective water filtration solutions, placing utmost importance on upholding the highest water quality standards with a deep understanding that the purity of drinking water directly influences overall health.
Read More