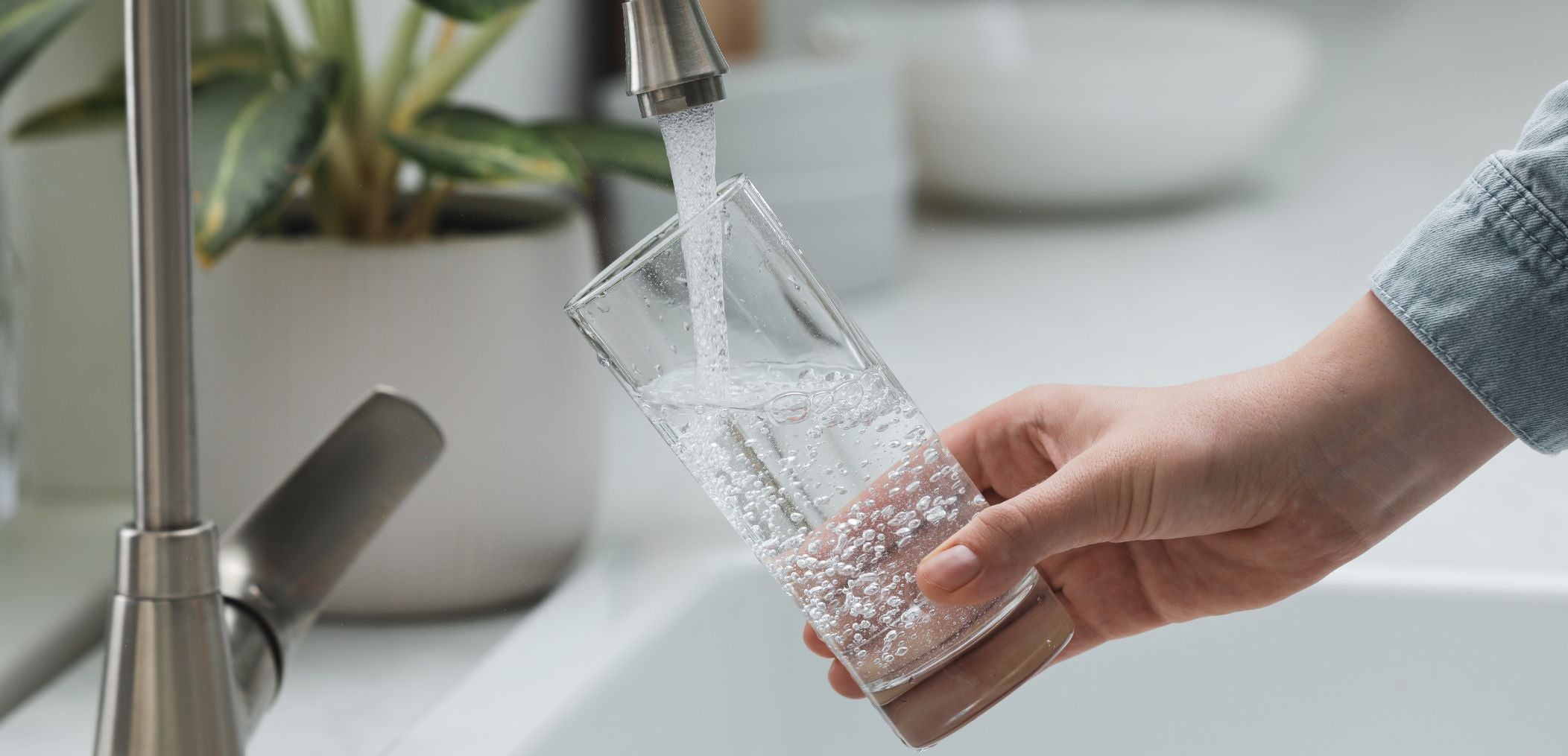 2 products
Unveiling the Excellence of Waters Co Australia's Under Sink Water Filter Systems
Dive into the advantages of owning an under sink water filter system, thoughtfully designed by Waters Co, global leaders in water filtration. Our under sink water filters have been engineered to cater to all your clean water requirements. We aren't just making promises; we are delivering on our commitment by guaranteeing exceptional quality, ensuring our products endure the test of time. Our top priority is ensuring your family's health with pure and safe drinking water delivered via our tap water filters. With Waters Co's under sink water filter systems, you can be confident that every drop meets the highest standards of purity and hygiene safety.
Enhancing Your Water Quality with Our Under Sink Water Filters
When it comes to improving your household water quality, our under sink water filter is unrivalled. The tap filter system seamlessly integrates into your home setup, tucked away under your sink, offering you instant access to purified alkaline water, right from your tap. Our tap water filters for sinks not only promise convenience but also provide exceptional filtration performance that safeguards your family's health.
Optimal Water Purity with Our Filters
An under sink water filter system from Waters Co offers superior filtration technology, eliminating harmful contaminants while adding essential minerals. By installing a tap water filter under the sink, you ensure the water you consume is clean, healthy, hydrating and tastes like water should.
Effortless Installation
Our under sink water filter system is purposefully designed to be very user-friendly. While we recommend professional installation for peace of mind, they are easy to self service.
Prolonged Filter Performance
When it comes to durability, our under sink water filter systems are meticulously crafted to stand the test of time, giving your taps exceptional filtration for many years to come. By choosing Waters Co, you're making a long-term investment in a reliable, hard-wearing water filtration solution.
Secure Your Waters Co Under Sink Water Filter Today
Invest in your well-being and ensure a future of untainted, crystal-clear water for your entire household using our cutting-edge under sink water filter technology. Once you adopt this innovation, you'll quickly notice a remarkable improvement in both the purity and flavour of your water. The discernible difference will serve as evidence of the unparallelled efficacy of our tap filter systems. Let Waters Co Australia accompany you on this transformative journey towards a healthier lifestyle. Make the change today and initiate that life-altering transition towards superior hydration and well-being with a Waters Co under sink water filter system!
Waters Co Australia's Under Sink Water Filtration FAQ
Are under the sink water filters worth it?
Yes, under the sink water filters are worth the cost. They provide instant access to purified water, enhance its taste, and safeguard your family's health by eliminating contaminants that can cause all kinds of health complaints. Healthy water is hard to find when sewerage systems have to cleanse and purify contaminants by adding chemicals to "clean" the water.
Can I install an under sink water filter?
Yes, our under sink water filter systems are designed for easy installation. We provide detailed instructions, and our support team is always ready to assist if needed. If you've wanted a tap water filtration system for a while and you're quite handy around the house, you should be able to easily install the tap water filter system.
What is the longest lasting under sink water filter?
At Waters Co Australia, we design our under sink filters to last for years, providing you with high-quality filtration and peace of mind. If you have any questions about updating or repairing any parts or components of the tap filter, please feel free to contact us to discuss your concerns.